How asset finance for business equipment can reduce your corporation tax bill
26th April 2019

The essential guide to managing cash flow
10th June 2019
Regardless of whether you're thinking of moving into a new office or simply looking to make your existing office space new and refreshed, it doesn't mean you have to spend a copious amount of money to make it happen; Asset finance can be the solution…
LUV Asset Finance can spread the cost of the fittings, fixtures, furniture, computers, telephone equipment and any other office essentials that your office space requires to make payments more affordable as your business grows. Before you know it, that new, refreshed environment is within your reach.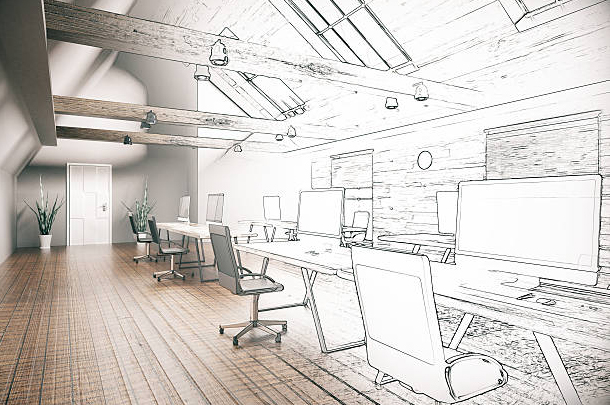 Financing your office refit with an asset finance solution has plenty of benefits:

Flexible funding options – Your finance arrangement can cover the total office fitting project cost without being overly prescriptive about the precise products being purchased. 
Preserve cash in the business – Having a steady cash flow solution allows you to pay for a fit out over time and allows you to keep precious cash used for the cost of goods sold, wages and other expenses invested in the business more accessible.
Tax advantages – You can offset the expenses against corporation tax and also VAT liabilities, depending on your type of finance agreement.
Easy upgrades – It is very easy to add equipment and upgrade during your finance term or settle the agreement at any point.
No impact on credit lines – Your existing loans and overdraft facilities remain unaffected.
No additional security required – No additional security is needed as the finance is secured on the assets you are buying.
Flexible payments – You can usually pay monthly or quarterly over terms from 1 to 5 years.
What can LUV Asset Finance fund for your office fit out? Finance just about anything!
Office fixtures and fittings
Furniture
Computers, laptops and tablets
Mobile phones and fixed line telephone equipment
Ceilings and flooring
Heating, ventilation and air conditioning
Electrics and data cabling
Kitchen and food preparation areas
Partitioning
Doors and windows
Lighting
Fire alarms and smoke detectors