For any ambitious business, there are always certain obstacles which you will inevitably face in your journey to success. And in the 21st century, having top quality IT and tech equipment are essential to ensure your growth, no matter what sector  you're in.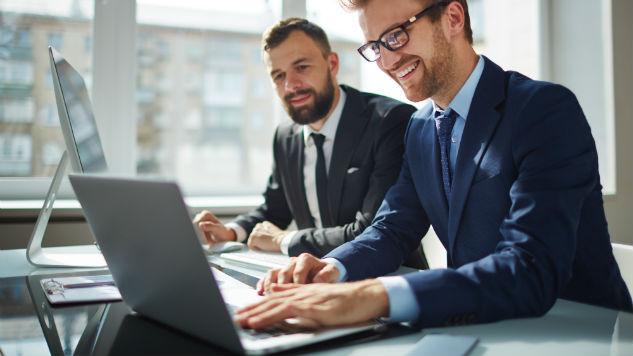 You might need fresh laptops and PC's for your workforce which enable you to keep up to pace with the modern working demands, maintain your servers so that Wi-Fi connection speeds are fully operational, or you simply need a makeover of your telephone systems.
Whatever it is you require, if you want to leave no stone unturned in your effort to progress in the ever-developing business world, and meet the demands of your clients, you'll want to keep a close eye on your IT and tech equipment condition. And equally as important, you'll want to know how to make your investments in them as affordable as possible!
Purchasing your IT equipment outright can lead to a gaping hole in the pocket of business owners, whereas asset financing this capital expenditure over a period of time can make it much more manageable.
Asset finance can be used to get business IT equipment such as:
Laptop & desktop computers
Software
Servers
Telephones and communication systems
Photocopiers
CCTV
EPOS Systems
And more…
Laptop finance lease
Dispersing the financial load of purchasing laptops for start-up or small businesses can provide you with a valuable solution. It makes investments easier to manage and also prevents businesses from being burdened with business equipment.
When increasing your workforce, this also demands more laptops to take advantage of your growth opportunities. You can finance lease laptops for various periods of time which best suits you, for example; 6, 12, 18 or 24 months (Or even longer if you require). Effectively, you'll be renting the laptop for a fraction of its useful life, and return it when the agreed leasing period is over.
Sticking to fixed monthly payments for your laptop and PC assets you can easily predict your monthly business expenses. It will also help you with managing cash flow. Additionally, leasing your laptops and PC's also means that your hardware, which usually starts to run slower and experience problems after around 2-3 years, can be updated and swapped for a more up-to-date model.
After the contract is up, you can't keep the laptop, which means you won't have any assets to trade in or resell. Your monthly payments can be offset against your tax as an operating expense.
Laptop Hire Purchase
Another option which financing lines can provide you with is Hire Purchase. This is a better choice for you if you prefer to keep your IT equipment. Essentially, you'll be purchasing the laptops you use over the long run but spreading the costs so the price becomes more affordable over a period of time that you spread out. With monthly installments and an upfront deposit of normally 10%, you'll own them after the last installment has been made.
Examples of laptop models you can choose to purchase via these finance schemes are:
Apple Macbook & MacBook Pro
Dell Latitude
Dell XPS
HP EliteBook
HP Spectre Pro
Lenovo ThinkPad & ThinkPad Carbon
Microsoft Surface Pro
No matter what laptop or IT/ tech equipment you would like to lease for your business, having access to a number of lenders who can provide you with the ideal funding option makes LUV a fantastic choice for your IT equipment purchasing.