Long-standing and valued clients of LUV Asset Finance, Universal Tanker Solutions Ltd, recently celebrated the delivery of their 50th tanker from closely related supplier Whale Tankers Ltd who were also celebrating their 50thAnniversary of trading.
On 11th January 2019, Sales Director of LUV Richard Fothergill met up with Chairman of Universal Tanker Solutions Ltd Simon Gunn at Whale Tankers Ltd's head office in Solihull, Birmingham. At the impressive facility, Richard and Simon were greeted by Richard Booth, Regional Sales Director and Mark Warmington Managing Director of Whale Tankers Ltd.
Richard and Simon said 'It was a fantastic day had by all, with Whale Tankers making Simon and I feel like VIP's for the day with a full factory tour, which really was a superb experience.'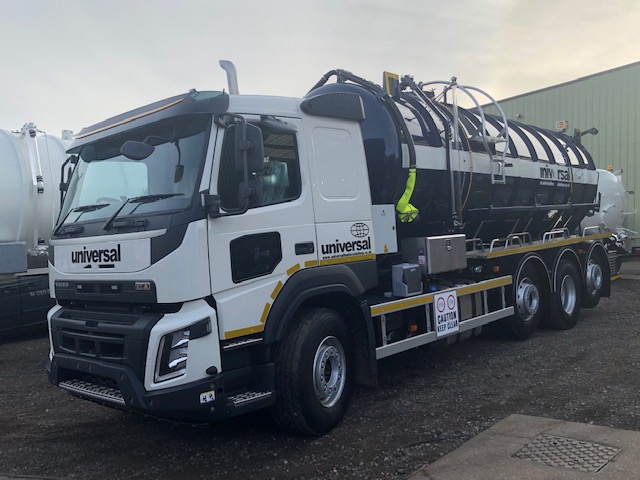 Additionally, Simon arranged for the delivery of Universal Tanker Solution's 51st truck as their next vehicle is under production at the facility, expected to be ready at the end of January 2019.
LUV Sales Director Richard Fothergill once again took a key role in supporting Simon and Universal Tanker Solutions in funding the two new Volvo Tridem FMX Rigid 8 Wheeler Chassis c/w Whale 4,400 gallon Non-HazardousStainless Steel Vacuum Tankers.